"I used to believe that time was the most important thing I have, but I've come to believe differently. The single most valuable resource I have is uninterrupted thought. That's how everything I've ever felt was meaningful about my entire life came to be—either people I've come to know, things I've learned, or stuff I've created.
I've realized how Twitter has made me break up my thoughts into tiny, incomplete, pieces—lots of hanging ideas, lots of incomplete relationships, punctuated by all manner of hanging threads and half-forked paths. I am perfectly fine with unfinished work—in fact, I doubt I'll ever be a better finisher than I am a starter. But I've found that my greatest joy, deepest peace, and most valuable contributions come from intentionally choosing where to let my focus rest." Adam Brault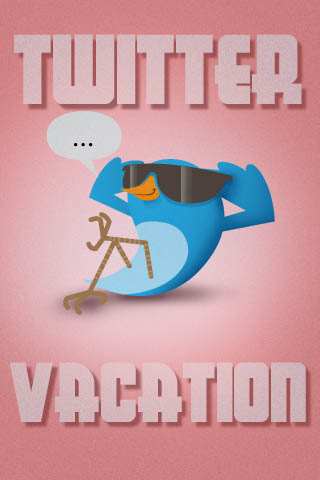 Adam suggests that: "If your Twitter "uptime" is over one year, I strongly encourage you to try taking an extended break, just to reimagine what your life looks like without it. You might find more areas of your life you need to grow in than just overcoming your technological addictions."
The article is worth reading as a balanced account about using social media and gaining control on when to use it. Today, you might take a social media vacation – could you make it last 1 month?
Tweet your response to @livedtime and be sure to include the hashtag #tds351